Release.

Triphony
Date

January 1, 2005

Catalog

HR-10004

Genres

Artists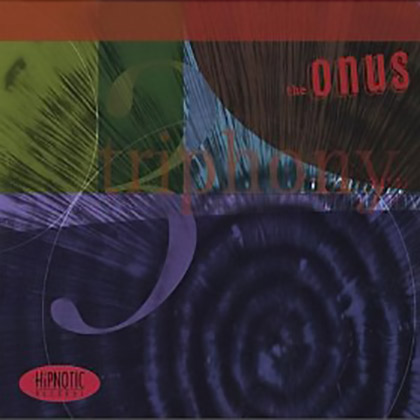 Album Notes.
Over the years, Harper has sought to exploit the various textural and harmonic possibilities within The Onus and he has orchestrated the ensemble's instruments in a wide variety of configurations — ranging from clarinet-piano duo to full quintet, and including nearly every possible combination in between (occasionally sitting out himself).
Triphony is the outgrowth of a run of performances by Harper, Parrish, and Reed (clarinet/bass/drums) in Baltimore during Harper's tenure as director of the Ward School of the Arts at the St. Paul's Schools. Beginning in 2000, the trio made frequent appearances at Ze Mean Bean Café, a popular eatery located in the historic Fells Point neighborhood that Harper called home before matriculating at NEC in Fall 2004.
Within the confines of the cozy restaurant's tiny, railed bandstand, Harper, Parrish, and Reed explored pieces from The Onus's working repertoire and also developed new material of their own, sometimes starting from scratch, right then and there, on the fly. For Triphony, they duplicated this close-quartered, high-wire improvisational approach in the recording studio, with Reed employing a pared-down drum kit and sundry percussive "toys."
The traditional "Limehouse Blues" and Stevie Wonder's "Jesus, Children of America" serve as reference points as the trio proceeds to investigate and blur the boundaries between composition and improvisation, and between genres, on twelve tracks. The musicians rely on familiarity and trust to guide each other intimately through barely-scripted or entirely spontaneous adventures that variously use Bach, Brazil, bebop, and the blues as springboards for the trio's sonic trapeze.
From the liner notes . . .
"Group improvisation is first and foremost the art of discipline-the discipline of being at once paradoxically free and limited by the myriad of available possibilities. The series of decisions and judgments must be instant and unbroken. It is a state of constantly controlled abandon. The challenge is heightened here with the pared down format of clarinet, bass, and partial drum kit. There is no place to hide, no piano chords or riff-setting brass or wind sections to use as a smokescreen or blind. The participants must, while inhabiting the moment, and without prearrangement, "feel" each other second to second, note to note.
From the opening clave beat of "The Snake" to the cymbal riding, bass pulsing exit of "Something Inside Me," through the title tune, "Dig In," and "Jig," the improvised pieces display an atlas, tables, charts, and plates mapping the landscape of The Onus's intellectual, emotional, and musical complexity and control in freeform modes…From first to last, Triphony, never venturing down dead ends or beaten paths, is a joyful trip of liberation, discovery, and tripping the light fantastic . . ."
– Bill Harris, Playwright, Poet, and Professor of Creative Writing at Wayne State University