Release.

In Pursuit of the 9th Man
Date

January 1, 2006

Catalog

HR-10005

Genres

Artists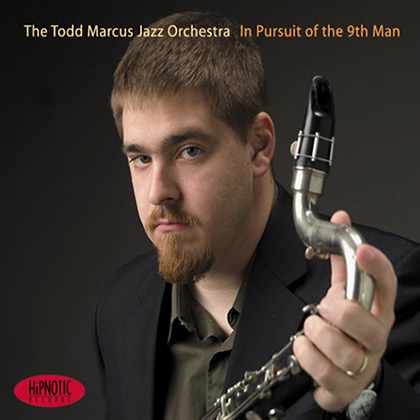 Description.
Bass clarinetist and composer Todd Marcus is one of the few artists worldwide to focus exclusively on the use of the bass clarinet in jazz. Jazz Times contributing writer David Adler writes, "Marcus…brings a saxophonic rigor to the bass clarinet while also generating enough sonic power to front a nine-piece ensemble…With his melodic imagination and technical aptitude on an unorthodox horn, Marcus has something truly new and personal to offer."
Self taught in jazz theory and composition, Marcus features his work in the Todd Marcus Jazz Orchestra which utilizes a 6-horn front line of bass clarinet, alto sax/flute, alto sax, tenor sax, trumpet, and trombone, plus piano, bass, and drums.
Comprised of many of the area's up-and-coming musicians, the band combines the broad sounds of a large ensemble with the extended soloing typical of a quartet.
The debut recording In Pursuit of the 9th Man (Hipnotic Records) features original music which Marcus arranges to highlight the rich sounds and textures of the ensemble. The music often incorporates jazz with other influences from classical to middle-eastern themes but always swings hard and features strong solos from of each member in the ensemble. The result is music with great passion and sincerity – something which speaks to the essence of jazz.