Release.

The Need's Got to Be so Deep
Date

December 10, 2012

Catalog

HR-10012

Genres

Artists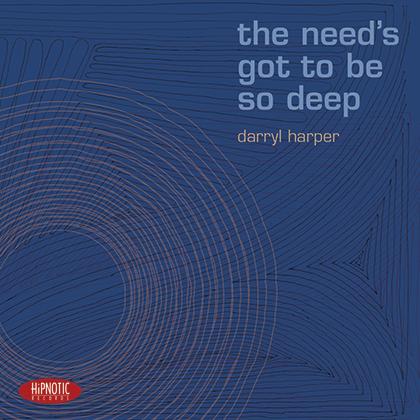 Details.
Two-disc recording featuring jazz clarinet virtuoso Darryl Harper exploring diverse material in a broad variety of instrumental contexts. Guests and contributing composers include Regina Carter, Helen Sung, Freddie Bryant & Marianne Solivan.
Tracklist.
Disc 1
1. Tale of a Suburban Cowboy
2. Scrapbook
3. The Side Pipers
Jazz Clarinet Quartet
4. Variations
5. Ballad
6. Interlude
8. Spin
9. Not Like This
Disc 2
1. The Need's Got To Be So Deep
2. Postures
3. Anthem for Unity
4. Water Pistol
5. Playtime for Unity
Dances fro Outcasts
4. Prodigal Son
5. The Fugitive
6. Prelude and Fuge-Like
Woodwind Quintet
4. Bach Corral
5. Pandeirinho
6. Penthex
From the album liner notes.
"Darryl Harper has honed his playing chops over a 30-year career composing and performing on gospel, funk, chamber music and jazz bandstands. He has become distinctly adept at composing and performing music with a virtuosity that mines multiple musical disciplines with a boundless conceptual alchemy, and this virtuosity and vision drives the music on The Need's Got To Be So Deep. Throughout this album, Harper declares his conceptual, technical, compositional, and historical authority and command, and makes his perspective on what jazz is and its possibilities brilliantly apparent."